There's no denying it: 2020 is one of the worst years in history to be laid off. At the beginning of this year, when the United Nations estimated that 2.5 million more people would lose their jobs by December, most of us thought that is the worst the world's unemployment statistics could get. Unfortunately, these projections were made without even accounting for the adverse effects of the coronavirus pandemic on the international labor market.
"2 billion workers in the informal sector alone are likely to suffer dire consequences as their sources of livelihood are disrupted all over the world", according to the World Economic Forum.
Ever since governments across the world rolled out social distancing measures to curb the spread of the virus, more than 90 percent of the global labor markets have been affected by some form of office closure requirements. As a result, about 2 billion workers in the informal sector alone are likely to suffer dire consequences as their sources of livelihood are disrupted all over the world. Between April and June, for instance, at least 300 million people — from both developed and developing economies — lost their jobs.
It is hard to get back on your feet after being laid off when millions of other people are also looking for work. But there are ways to make your job search more effective, and more importantly, there are still industries with gaps that you can fill. If you're navigating a COVID-19 layoff, or searching for jobs amid the pandemic, follow these tips for guidance.
Update and refine your resume
There is no better time to update and refine your resume than when you are in-between jobs. At this point, you have a better perspective on the types of responsibilities you would like to fulfill and the roles that your current level of experience allows you to apply for.
The most important thing to remember is that many other people are also applying for your dream jobs, so recruiters cannot spend a lot of time reading all the applications. Therefore, you should make your CV as concise and to the point as possible to make the most out of the time recruiters spend going through your resume.
Other than sharing details about your work history by indicating previous roles and duration of employment, make a point to justify any gaps in your CV. If you explain to potential employers that you had to take time off to take care of a sick family member, they are unlikely to doubt your competence.
Network, network, network
To get another job after a layoff during Covid-19, use digital channels like email, LinkedIn, and Twitter to share the news about your employment status with friends, family, peers, and prospective recruiters. But you have to network discriminately by only sharing relevant information using targeted approaches. Tailor the content and tone of your pitches or cover letters according to your contacts' needs as well as the type of assistance they could provide.
Concentrating networking efforts on virtual media enables you to reach out to as many people as possible without the risks of contracting or spreading the novel coronavirus disease. And the good news is, potential employers who were hard to interact with face-to-face before the pandemic may be more responsive to initiating informational interviews using video-conferencing tools like Zoom and Google Meet.
Take online courses to upskill independently
Prior to committing to any online courses, you have to take stock of your skillset, and focus your energy on bridging the gap between career goals and expertise. The pandemic will pass, eventually, but the chances of job security post-Covid-19 increase among unemployed individuals who take advantage of job loss by upskilling.
You don't even need to pay a lot of money to turn the current crisis into a learning experience. Many organizations provide free online courses and certifications to anyone with a computer and stable internet connection. The most common example is YouTube. The platform has millions (if not billions) of tutorials and classes on subjects ranging from art and design to aeronautical engineering. Other famous examples are Udemy, School16, Master Class, Google, edX, and Alison. The list is endless!
Start freelancing
Despite the disruptive nature of the coronavirus disease, companies still need to make money to fulfill their obligation to stakeholders. To continue operations while abiding by social distancing rules, the likes of Facebook, Google, and Twitter have embraced remote work cultures, with all of them agreeing to extend the practice even after the pandemic. Those that cannot afford to pay employees on a full-time basis, such as the air travel and tourism industry, have already laid off most of their staff. But a lot of them are willing to collaborate with freelancers due to uncertainty in demand for non-essential products and services. This explains why freelance work on platforms like Ureed.com has not been as profoundly affected as centralized, full-time work environments.
"About 80 percent of freelancers reported that they are actively employed or can at least afford the basic necessities", according to a report by ProWriter.
To put things in perspective, ProWriter, an online, gig-based writing platform that specializes in skill certification software, recently interviewed 1,000 freelancers to examine their views about the ongoing pandemic. According to their report, about 80 percent of the study participants are actively employed or can at least afford the basic necessities. Comparing that with the staggering numbers of layoffs and furloughs around the world, we can safely assume that freelancing has proven to be a more secure and flexible job than most.
One of the respondents also proclaimed that they found freelancing opportunities to be a positive shift for their careers, as it prompted them to take risks and employ creative-thinking. Not to mention that the benefits of remote work during a global pandemic are boundless. Besides the job security offered by the fact that a freelancer works independently, they also enjoy the luxury of working from home on a permanent basis, which ensures their safety from contracting the coronavirus. Moreover, freelancers have flexible working hours that allow them to navigate their work lives as they please, and to experience a healthy work-life balance.
Don't be afraid to take some time off
It's true: job searches are jobs in and of themselves. And like any job, it requires a break every now and then for you to be able to get the most out of it.
With COVID-19 still forcing many people in their homes, you might find you have some extra time on your hand to take on new hobbies, talk to friends or family, or learn something new. Layoffs can have damaging effects on one's mental health, and sometimes, you might just not feel up for the task of searching for a new job. It's important to make some time for the things you love, and embrace the place you're in right now, even if it's difficult.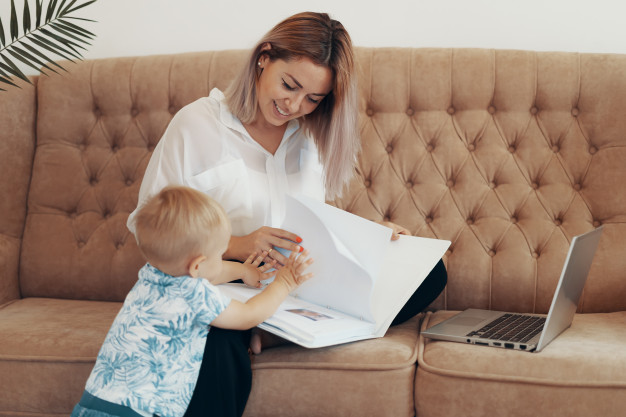 Bringing it all together;
It is tough losing a source of livelihood in the middle of a pandemic and an economic recession. With a lot of people competing for a much smaller labor market, you'll want to double down on your competitive edges.
Highlight them briefly and eloquently in your resume, and use digital platforms to make sure everyone who's looking for someone like you knows you are available. As you wait for the next opportunity to knock on your door, you should hone your talents and exploit freelance, remote work.
Happy hunting!
Start freelancing now and reaping the benefits of the gig economy by signing up on Ureed.com, and connect with top employers from across the GCC and beyond.